Virginia: At a Glance
Alexandria VA
Alexandria is located in the northeastern part of Virginia and is elevated approximately 30 feet above sea level, bounded by Fairfax County on the south, Arlington County on the north, and Potomac River on its east. Its land area is estimated at 15.2 square miles while the water area is about 0.2 square miles giving a total area of 15.4 square miles.
The city has mild winter storms and warm summers. Winters, which usually hit during the months of January and February, are generally mild with occasional ice storms. The average winter temperature is recorded at 35.6 degrees Fahrenheit with an annual average snowfall of 18.2 inches and precipitation of 38.63 inches. Summers, on the other hand, generally happen from July to September. This season is generally humid with an average temperature recorded at 78.7 degrees Fahrenheit. Annual average temperature is observed to be at 57.6 degrees Fahrenheit.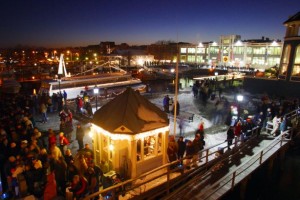 Alexandria's location inside the beltway led to its continuous economic growth, primarily driven by professional agencies and organizations and technology companies. It holds the fourth place in terms of the number of business associations headquartered within the city, with Washington DC, New York City, and Chicago holding the first three places. It is considered as one of the places to live and an important business location on the east coast. Alexandria has about 8,000 businesses and organizations, including international and local manufacturing companies, retail merchants, technology companies, and federal government offices. The city's service sector continues to dominate its economy with over 50,000 people employed.
The city of Alexandria features a lot of activities both for the tourists and business investors and other visitors. It has a good number of diverse restaurants, shops, parks, and hotels to choose from. Among its famous recreational areas include the George Washington Memorial Parkway Trail, Cameron Run Regional Park, and the Daingerfield Island and Washington Sailing Marina. Meanwhile, cultural facilities include Alexandria African American Heritage Park, The Lyceum, George Washington Masonic National Memorial, and the Archaeology Museum.
Alexandria is an independent city governed by a City Council, composed of the Mayor and six members. The Mayor serves as the head of the government and presides over the meetings held by the council. The City Manager who is appointed by the City Council is the city's chief executive officer and is responsible for the city's administrative works. Meanwhile, each member of the council has one administrative assistant who helps them with administrative and other secretarial works.
The city's governing authority is based on a charter from the Virginia General Assembly. Its current charter was given in 1950 but underwent extensive amendments in 1968, 1971, 1976, and 1982.