Shopping Galore at …
Shopping Galore at the Historic City of Alexandria
One of the ultimate reasons for visiting Virginia is because of shopping. Numerous factory outlets, craft stores as well as antique shops and auctions are available in the market. Experience world-class shopping in Alexandria with its exotic items to sell and share. Treat yourself to unique arts and antique collection, unique boutiques and other specialty stores.
Take a visit down the Alexandria's Farmers' Market, one of the first markets in the country since 1753. Market opens on Saturday from 5 until 10 in the morning. Wide range of fresh fruits and vegetables, homemade baked pastries, or even handmade crafts. Experience the Old Town Alexandria weekend with a visit at the Farmer's Market.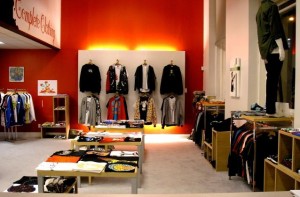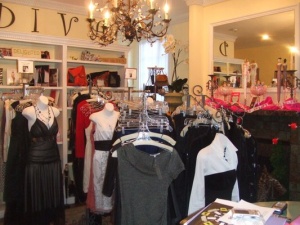 Boutique District caters to designers like Shoshanna, Diane Von Furstenberg, Shove Hive, and Lilly Pulitzer. Get up to 75 percent discount for contemporary lines like Tory Burch and Chloe. Boutique district is located at S. Pitt and Saint Asaph streets.
If you are on for some shoe hunt try out The Show Hive at South Royal St. It features designers like Bettye Muller. Store hours from Monday to Saturday is 11 in the morning to 6 in the evening, while Sundays is from 12 noon until 5 in the afternoon.
You can find an extensive collection of 19th and 20th Century Alexandria paintings as well as furniture and accessories at Studio Antiques and Fine Art, Inc. the store is located at 524 North Washington Street.
Awarded by Washingtonian magazine, Gallery West offers a number of media and styles. It is run by Artists within the Washington of, founded in 1979. Store hours are Wednesday till Sunday 11am until 5 for the first quarter of the year. While 11-6pm after these months.
One of the unique stores in Alexandria is the Diva Designer Consignment @ Other Delights. Consign your choice of Chanel, Marc Jacobs, or Prada as well as book and jewelry.
Great for home furnishings is Eight Hands Round just on Mount Vernon Avenue. Go classy, urban or sophisticated with its number of designs.
Monday's Child is a great stop for infants and children's clothing. Check out detailed materials, embroidery, fine fabrics for your baby's first day home or for special occasions. They have collection for pant outfits for boys while gowns and dresses for girls to some personalized gifts like pillows, bi and burp or hooded towels. Find it at the Crilley Warehouse just between Cameron and Queen streets.